Description
HILLARY'S AMERICA The E-book:
From Whitewater to Email Gate via Benghazi
Uncovering The REAL Hillary Clinton and the Hidden Agenda of the Democrat Party in Review and Analysis
featuring 
  BENGHAZI TIMELINE, EMAIL-GATE
and TOP 10 SCANDALS plus BONUS
in 120-page multi-media Text, Pictures & Video experience 
 Review and follow the many incredible twists and turns before and since the  tragic attacks against the U.S.  in Benghazi, most recent Email Gate    and other events involving the life and times of  Presidential Candidate Hillary Clinton.  Includes colorful  memes in multi-media coverage of scandals, featuring Email Gate  
and Benghazi Gate in this 100 + page review, analysis and timeline that may help undecided voters on their Presidential Pick.
   – Analysis  and Review of  'Hillary's America' the Movie                         and Secret History of the Democratic Party
– Review of Hillary Clinton Top 10  Scandals + BONUS Scandals        
featuring Email Gate and Benghazi Gate
– Analysis of Hillary Clinton the Person and her true value as Presidential Candidate
– Complete 800 page final Benghazi Select Committee Report (link)
– 51- page Benghazi Summary Report, by Jim Jordan and Mike Pompeo
– Complete Benghazi  timeline of  approximately 100 pages showing the  major and minor events in text, pictures and videos since 9-11-12 
Whether you've been a follower of the incredible events surrounding Presidential Candidate Hillary Clinton before and  still her biggest blunder on that fatefull day of  9-11-12   a knowledge seeker or a memorabilia collector,  this e-book may be the end-all for everything Hillary Clinton featuring Email Gate and Benghazi Gate in a colorful multi-media experience along with the many
collectibles offered. This information will help those still undecided Hillary's as to guilt or innocence as well as her viability as Candidate in light of the upcoming Presidential election.
 
REQUIRED READING FOR ELECTION 2016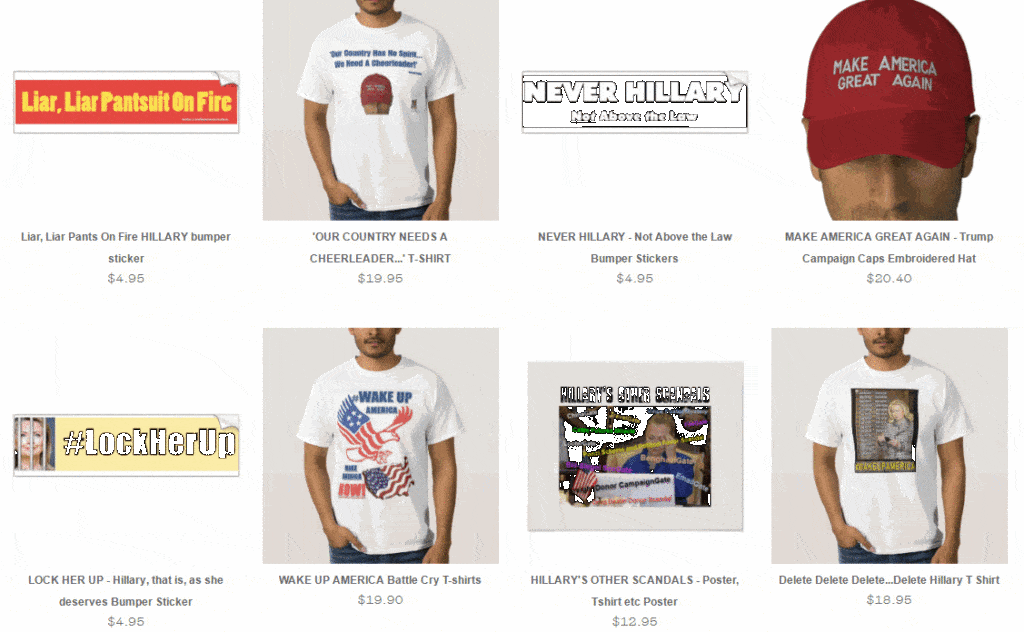 MORE LIKE THIS IN 'HILLARY'S AMERICA' THE E-BOOK:

'Barking' Hillary as she deletes her emails – Get Her a Doctor
Click here to subscribe to mailing list